ATELIER
"In order to give an interesting, unique texture to seemingly simple, classic forms, I use decorative techniques such as engraving and hammering"
Agnieszka Rosa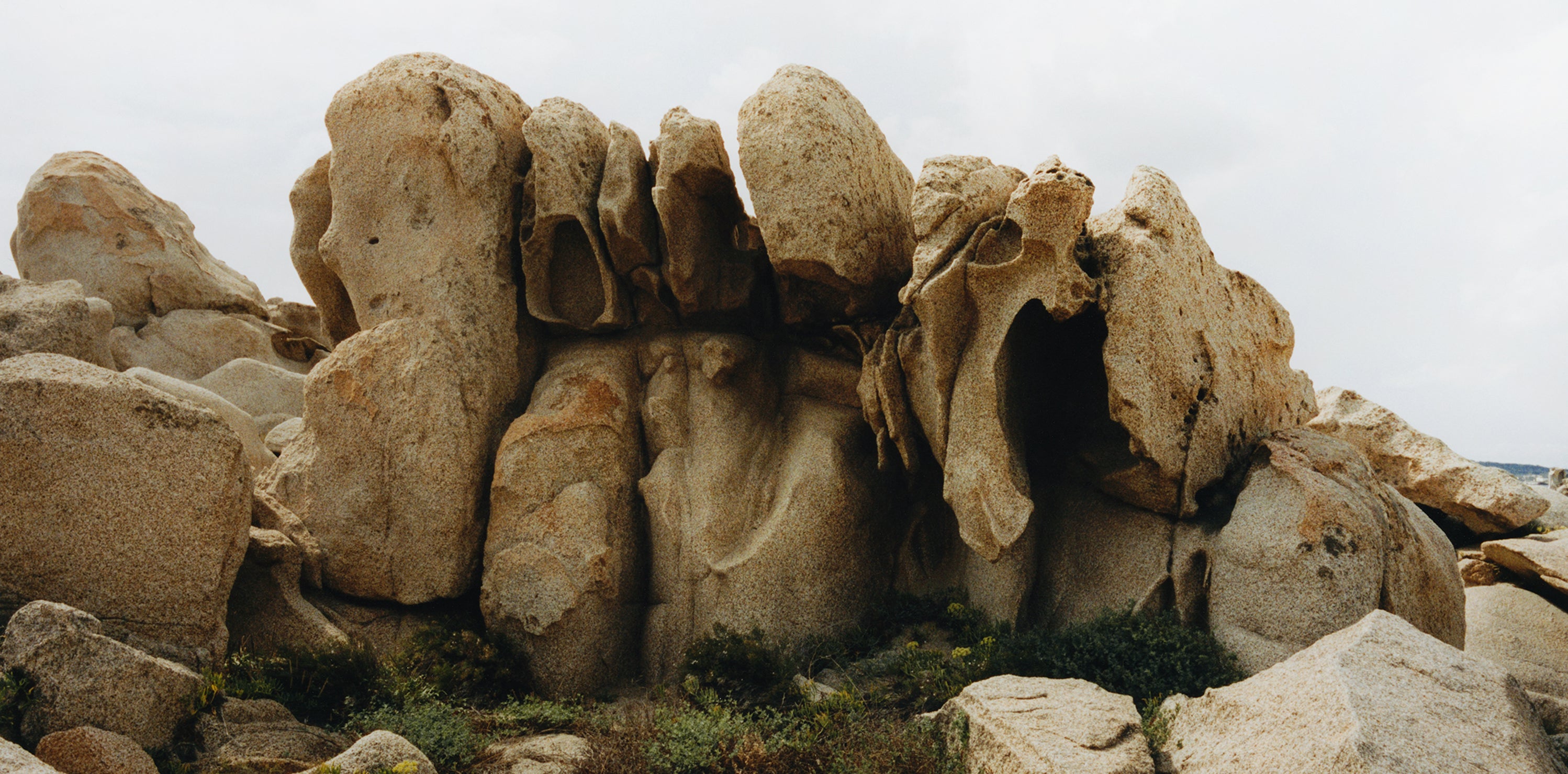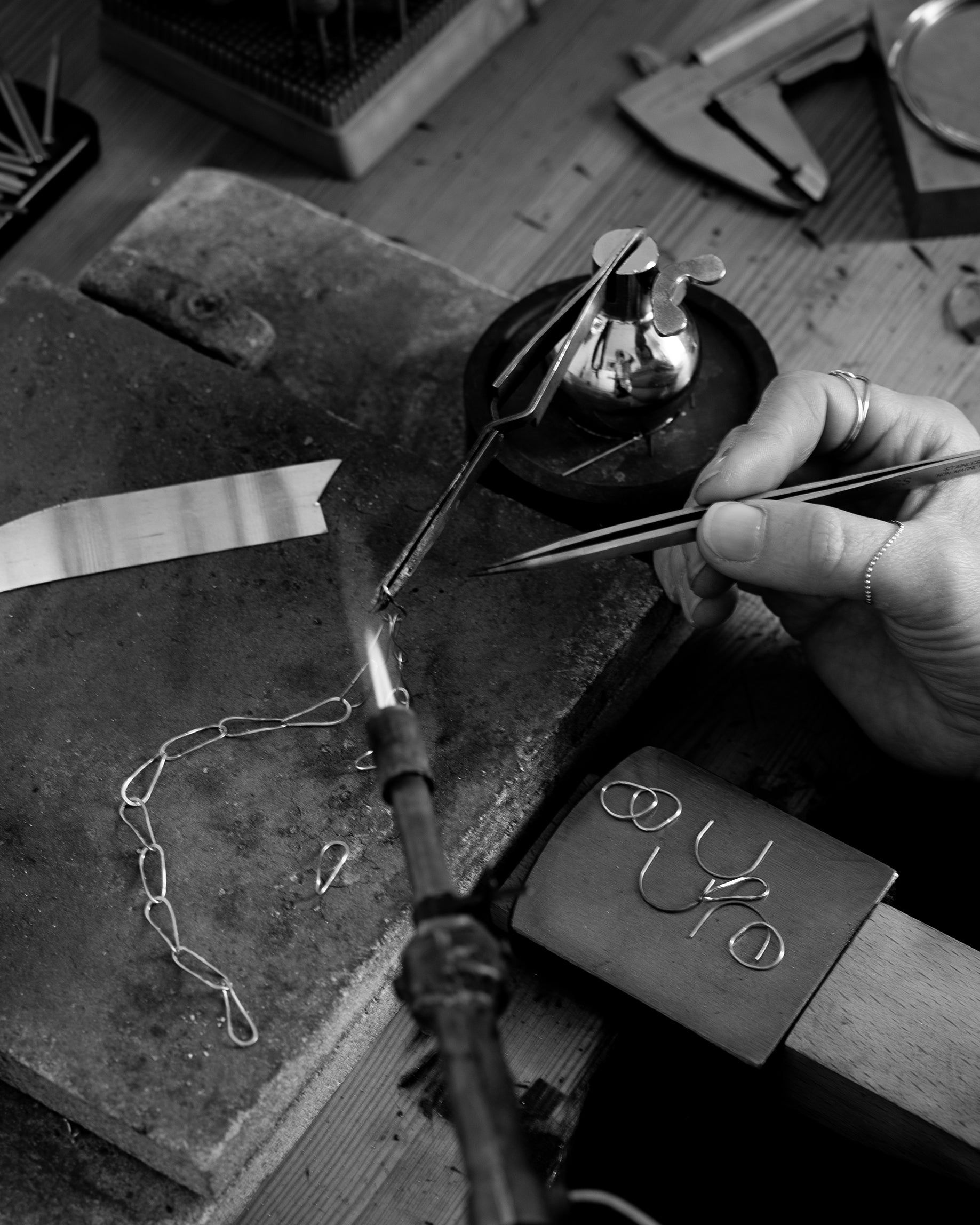 CRAFTSMANSHIP
Our jewelry is precisely handcrafted in our atelier in Warsaw.
We use traditional decorative techniques and new technologies such as 3D models and laser printing in our designs. Some of the designs take several days to make. We put exceptional attention to even the tiniest details, preparing jewelry prototypes exclusively in gold to ensure that the project meets our and our clients' expectations. Searching for innovative crafting techniques, we constantly experiment with new forms and structures to bring as much light as possible to our designs.
MATERIALS
Gold is an entirely renewable raw material.
The pure element is recovered in refining, for example, collectable gold bars. Our gold is 95% recycled. We source gemstones from certified suppliers in Europe. The raw materials we use are 100% recyclable.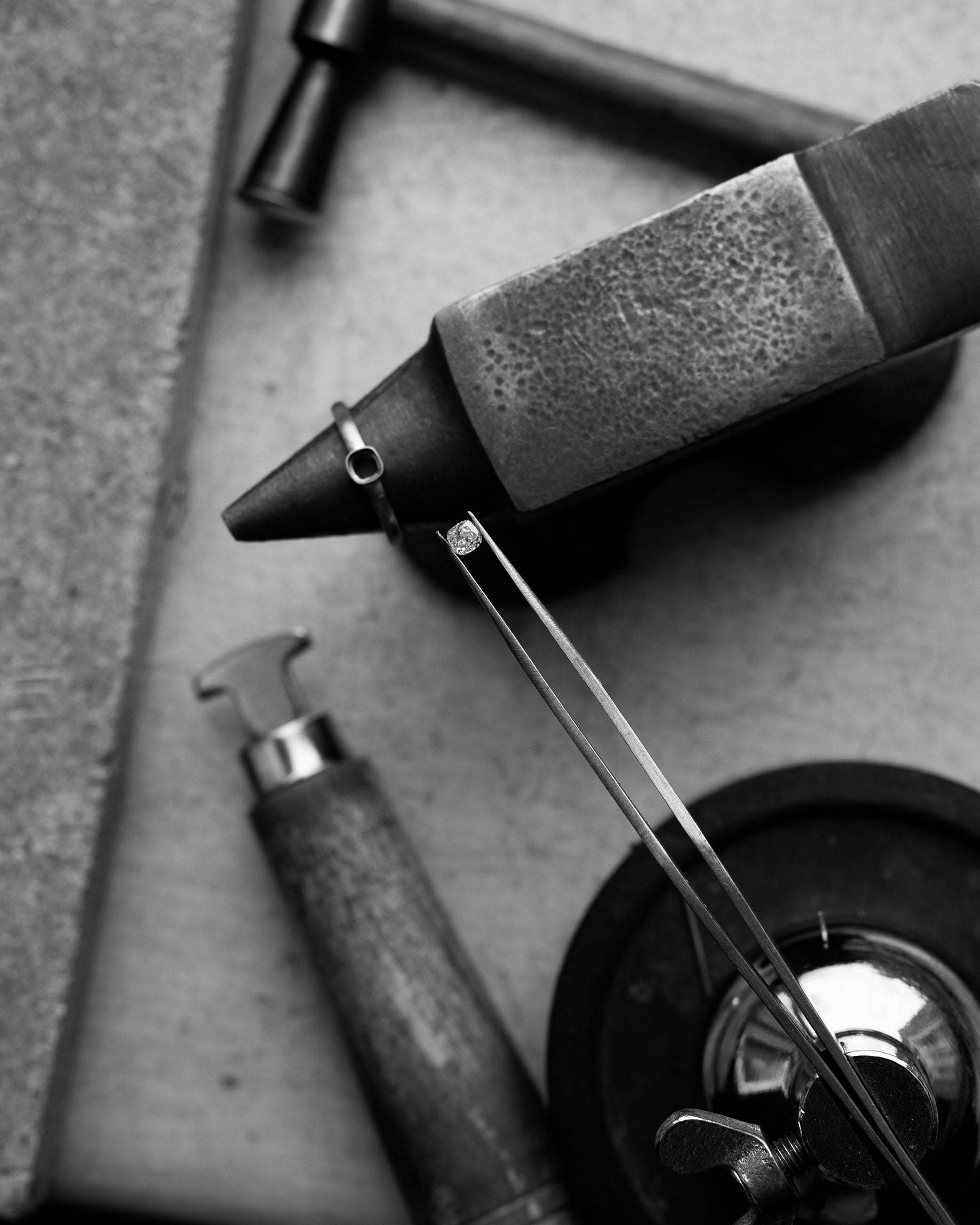 SUSTAINABILITY
By producing locally, we reduce the carbon footprint associated with transport.
Taking care of the environment, we consciously avoid overproduction. In our Warsaw flagship boutique, we only offer sample pieces. All of our jewelry is made on order. Our collections are launched as limited series that complement one another. Each season, add new pieces to your timeless collection and combine them into any set you want.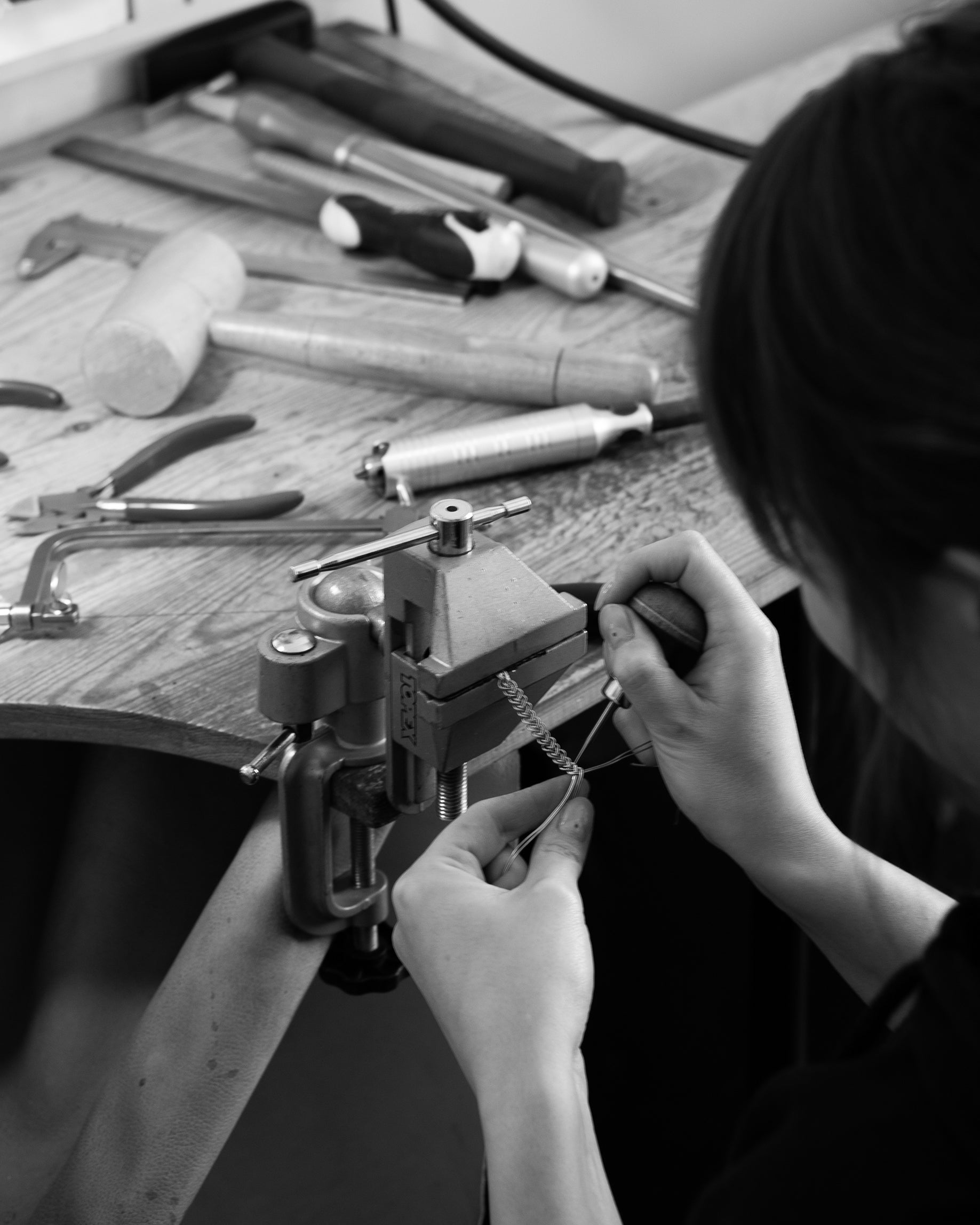 PEOPLE
We are a small family business ran with a group of friends.
We believe that people are the most significant value of our company. Therefore, friendly atmosphere and work comfort are essential to us.
We collaborate with the best jewelers and craftsmen from all over Poland and Italy, including artists specializing in stone carving techniques. With their help, even the most daring ideas of Agnieszka Rosa, the brand's founder and designer, can be realized.