ABOUT US
In Rosa collections, traditional jewelry art meets modern design.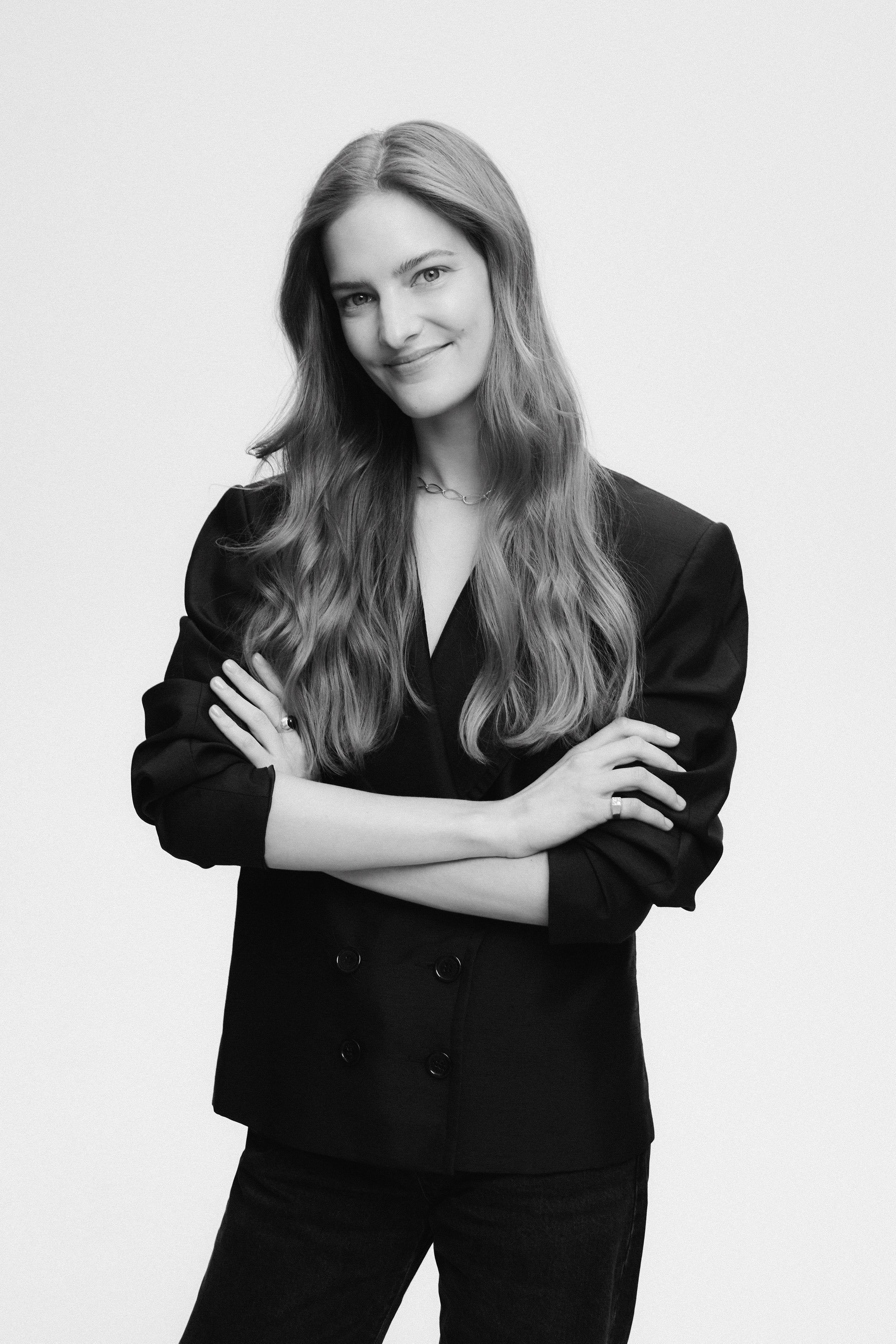 AGNIESZKA ROSA
"For me, jewelry is a kind of amulet, a carrier of memories, a keepsake passed down from generation to generation, one of the most personal things imaginable. I feel great joy when clients perceive our jewelry in this way and cannot part with it".
For Agnieszka Rosa, work is one of her greatest passions. Establishing a jewelry brand in 2012, right after graduating from the Architecture School at the Warsaw University of Technology, was for her a dream come true. Her academic background enables her to look at jewelry design from a new, fresh perspective. Agnieszka draws inspiration from an inexhaustible richness of nature and art. In the former, she is captivated by its architectural precision, juxtaposed with its fluidity and organic quality. She is also a great admirer of her favorite artists: Constantin Brâncuși, Karl Blossfeldt and Yves Klein. Working on the collections, however, Agnieszka is always careful not to approach the inspiration in a literal way. Instead, she translates it into her own language: refined details, modern crafting techniques and original ornaments. The process results in one-of-a-kind jewelry pieces that look slightly different each time.
Today Rosa Chains is a small family business extended by a group of friends who have joined as the brand has grown. In addition to close relationships based on trust, they share common values, such as respect for nature and social commitment. The company's beating heart lies in the atelier and workshop located in the center of Warsaw. Agnieszka often expresses her pride in the team and what they have achieved together. The brand has been repeatedly published in magazines such as "Vogue", "L'Officiel" and "Elle". In 2020, it won the prestigious Elle Style Award in the Fashion category. Rosa Chains jewelry is worn by style icons- Blanca Miro, Jen Wonders and Aimee Song.